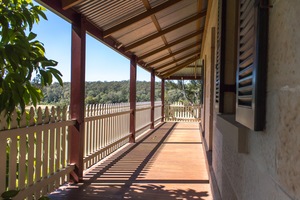 You've likely seen them around Southeast Florida. Maybe you've even wondered about the major benefits of this eye-catching home feature. Growing in popularity, awnings are making a comeback across the Sunshine State. That's no surprise, when you consider the versatility and striking appearance of this dynamic aspect of home improvement.
When paired with other innovative property enhancement solutions, awnings in Port Saint Lucie allow you to enjoy both prestige and protection that will quickly become the envy of the neighborhood. Read on to discover how simple and affordable it is to install a high-quality aluminum awning on your property.
Heightened Aesthetics
Any REALTOR® will tell you that curb appeal is still important. Even if you don't plan to sell your home anytime soon, the pride of ownership you demonstrate by beautifying and maintaining your property proves that you're a responsible homeowner.
To that end, it's easy to keep Stuart awnings looking fresh and fabulous all year round. The high-quality aluminum frame is naturally water and rust-resistant. Plus, cleanup is a breeze. Simply use a soft and damp sponge (or a brush with fine bristles) and warm tap water to remove accumulated dirt and debris. Some people choose to add a special solution to the water for added cleaning benefit.
Plus, installation is a simple, straight-forward, and cost-effective. Our friendly and knowledgeable professionals are always glad to answer any questions you have about awnings and other home improvement solutions.
Enhanced Function
As temperatures drop, people across Southeast Florida are once again logging leisure time outside. Now's the time of year where you can fully enjoy your backyard with a good book, host a casual get-together with friends and loved ones, dig in your garden, or any of the other outdoor activities you most look forward to.
If the sun gets too intense (or in times of increased wind and light rain), seeking shelter under your aluminum awning is quick and easy. Similar to screen enclosures in Fort Pierce, your awning also creates the ideal spot under which to relax and unwind after a long day.
Improved Property Value
As mentioned, nothing rivals the simple yet stylish elegance of quality awnings on your property. More than mere aesthetics, however, are the real cost savings that awnings provide. For example, building experts say awnings can help reduce air conditioner use, which in turn keeps more money in your pocket. Less energy use also benefits the environment.
In addition, aluminum awnings can be tailored to perfectly blend with your home's existing exterior décor. This seamless transition often creates the illusion of a larger living space. Visitors and passersby will be impressed by the sophisticated appeal your awning creates.
Best of all, awnings block the harmful UV rays of the sun and keep you from having to strain your eyes. At the same time, pleasant views of your backyard and neighborhood remain intact.
Unrivaled Versatility
What would you do with more space around your home? The possibilities are virtually endless. Achieving that dream is possible with a high-quality aluminum awning. Gather family and guests under the cool shade for a memorable meal. You could also store outdoor furniture from the sometimes-harsh Southeast Florida elements.
In addition, just like screen enclosures in Port Saint Lucie, awnings are an ideal home accent that makes a statement. They also draw attention to other interesting elements of your home's exterior.
For more than six decades, we've been proud to partner with people across Southeast Florida on a variety of home improvement projects. Along with awnings, we also specialize in carports and patio covers, Florida room additions, louvered roof systems, roof overs, storm protection and security, and much more. In addition, we've built a solid reputation as the best installer of impact windows in Port Saint Lucie. Contact us today to discover how a high-quality aluminum awning can help transform your property into a work of art.