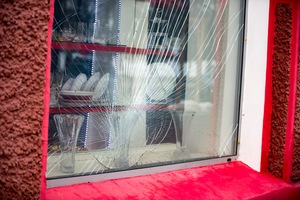 Severe weather has torn through much of the country in 2018. This year, the Sunshine State has seen massive devastation. While Southeast Florida has been spared the brunt of Mother Nature's fury, our area has still been subject to high winds and torrential rain.
While it's impossible to harness the full force of severe weather conditions, there are steps you can take now to ensure the safety and security of your loved ones and property. Read on to learn more about the major benefits of impact-resistant windows.
Impact Windows are Customizable
Available in a variety of shapes and styles, and tailored to your unique desires and requirements, impact windows in Port Saint Lucie can mean the difference between weathering a storm and widespread injury and destruction in and around your home.
When you choose durable glass framed in high-quality aluminum, you get the peace of mind that your family and belongings will be protected. Best of all, this project is straight-forward and cost-effective. Start the process by reaching out to a trusted and reputable firm well-versed with custom window installation.
This is also a great opportunity to take care of other home improvement ideas. From carports and patio covers, to screen enclosures in Fort Pierce, sun rooms, and much more, it's simple and fun to upgrade your property into a relaxing haven.
Impact Windows Greatly Improve Safety
We're lucky in Southeast Florida to enjoy pleasant sunshine almost every day of the year. Still, when the weather turns ugly, it's essential that your home can withstand the elements. High winds and hurricane conditions quickly send debris airborne. These items become like projectiles that can seriously damage your home and cause injury to those inside.
By contrast, impact windows are specially-designed to absorb blows caused by flying debris, thrown objects, and other hazards. When coupled with sturdy aluminum hurricane shutters, your property will be safeguarded against even the most intense weather attack.
On sunny days, these windows help provide superior comfort and increased visibility. That means you can relax and unwind under the peace and shelter of Stuart awnings, or complete inside tasks while still benefitting from the bright Southeast Florida sunshine.
Impact Windows Enhance Your Quality of Life
There's a good reason why people with new windows seem happier and more refreshed. Impact windows naturally reduce outside noise. That means you won't hear traffic sounds, barking dogs, loud neighbors, and other annoyances. Instead, you'll get better sleep and improved concentration.
Did you know that most homes lose energy through window leaks? Over time, that adds up to big utility costs. It also makes achieving optimal climate control inside your home a daily challenge. Impact windows help you avoid those headaches. You'll save energy and money while enjoying modern convenience.
In addition, new windows come standard with improvements in UV protection and other safety features. That helps ensure long-term security for your pets and loved ones.
Installation is Simple and Affordable
Like any responsible Southeast Florida homeowner, it's natural that you're constantly seeking ways to improve your property. One of the best ways to achieve this goal is by installing new windows. This project not only boosts your property value, but you'll greatly enhance the look of your home. You might even save on insurance costs. Many companies today offer discounts for structures with impact windows and other safety features.
Get started by partnering with a reliable firm full of skilled and qualified team members who can help make your home improvement dreams a reality. For more than 60 years, we've exceeded the expectations of countless homeowners across Southeast Florida. Our innovative products are designed to maximize property efficiency and personal enjoyment.
That includes Florida room additions, handrailing, pergolas, and ultra-lattice shade, storm protection and security, and more. In addition, we've built a solid reputation as the go-to resource for screen enclosures in Port Saint Lucie. Contact us today to upgrade your windows before the next storm strikes.