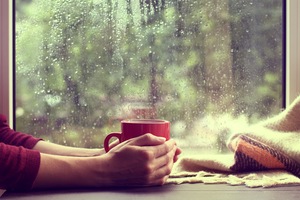 Living in Stuart, Florida, we are used to the infamous afternoon showers. However, knowing how to keep your home and family safe during the more severe storms is essential! Most people focus on securing their windows during hurricane season but, nonetheless, it is important year-round.
As a responsible Southeast Florida homeowner, we are always looking for ways to improve our home and implement improvements that will withstand severe weather. One of the best ways to withstand strong storms is by installing Impact-Resistant Windows on your property.
What are impact-resistant windows?
These impact windows are perfect for homeowners in Stuart, Florida. They come in a variety of styles that will fit any home aesthetic. They are made of durable glass and framed in high-quality aluminum. You may be thinking, "this sounds expensive." Don't worry, it's not! It is an affordable way to better secure your home and protect your loved ones.
Can impact-resistant windows withstand flying debris?
Yes, White Aluminum can install impact-resistant windows that are ready to withstand the elements and airborne debris. If you pair them with aluminum hurricane shutters, you can withstand even higher wind speeds and bigger projectiles that become airborne during hurricanes and the more severe storms.
We know that sudden impacts don't always come from a bad storm. Impact windows can also help withstand any sudden blow from criminal acts or even a fly ball from the neighborhood kids.
Are these impact-resistant windows only helpful during severe storms?
No, they have a wide variety of benefits! If you live near a busy road or have loud neighbors, these windows can help reduce noise.
High-quality replacement windows also help regulate your home's interior temperature by removing drafty windows that make your HVAC system work overtime.
One other perk that most people don't consider, is the UV rays that can come through your windows. New windows come equipped with filters that help keep your family protected from the harmful sun rays.
Will impact-resistant windows impact my view?
We promise that you will love how clear your view is when you install impact-resistant windows! These windows can provide increased visibility compared to older windows that have aged over the years.
All in all, impact-resistant windows can not only keep your family safe, improve your property value, possibly lower your utility bills but could also potentially get you some insurance discounts. There are some insurance companies that will offer deductions after you install impact windows and other safety features on your home! If you want to learn more about upgrading your windows, reach out to our reliable organization of skilled and qualified team members who can help make your window dreams come true!