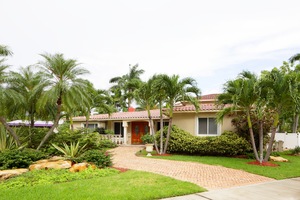 It's possible to maximize privacy, even when you live in an area with many neighbors. Use this advice to reclaim your personal time.
In an era where many people are working and attending school from home, the need for private spaces is more important than ever. Perhaps you've eased into the remote life but still seek a quiet spot you can call your own. Or, maybe you just need a personalized oasis where you can get away from it all for a few moments and find your center again.
Whatever the specifics in your situation, it's good to know that you can achieve a 'best of all worlds' scenario: improved privacy without having to make unrealistic sacrifices. Read on to discover how to maximize privacy and personal space in and around your property.
Defined Areas
Everybody needs their own space. The trouble is, when family members are at home more often than usual, it can be difficult to achieve this goal. That's when it makes sense to seek alternative solutions.
For instance, screen enclosures in Port Saint Lucie allow you to find a spot away from the rest of the group, but still close enough for necessary interaction and special bonding. You could also create an outdoor getaway right in your own backyard with products such as pergolas, awnings, carports and patio covers, and similar.
Landscaping
The traditional solution to increasing security has always been to put up a fence. While this remains a viable option, you might be seeking other choices that will allow you to boost privacy without blocking your view, or potentially upsetting neighbors.
When you let vines meander up the posts and across the roof of your aluminum pergola, you'll get a natural barrier and an aesthetic view at the same time. You might also make the most of Fort Pierce screen enclosures that can add a new room to your property. This spot makes the ideal location for a kids' play room, recreation area, guest accommodations, and similar.
Back Yard Features
As mentioned, often the backyard is where you can feel most comfortable and really let your hair down. Thankfully, there are many options when it comes to sprucing up the exterior of your property. That includes Port Saint Lucie pool enclosures, acrylic and vinyl rooms, Florida room additions, roof overs, and more.
The trick is to create a true individual oasis, where every member of the family will feel welcome and content. Safety will also be an issue, and this can be achieved when you create the defined spaces previously mentioned.
Communal Areas
Sometimes you just need a few moments to yourself, but you're certainly not trying to shut anyone out of the equation. That's when it's wise to create communal areas that also allow for some sense of privacy.
So, you could make use of curtains, construct hidden spaces in the same room, or other ideas. You could also fashion a whole new room with a screened-in porch. There are many other options that can also help achieve this goal. The trick is to team with a trusted and reputable company with dedicated professionals who can help make your home improvement dreams a reality.
For more than 60 years, White Aluminum has served Florida homeowners by offering a variety of useful property enhancement solutions. That includes Florida sunrooms, storm protection and security, Safe Harbor, retractable screen systems, hand railing, do-it-yourself (DIY) kits, and more. Through the years, we've also become well known as the premier outlet for impact windows in Port Saint Lucie and throughout Southeast Florida. Contact us today to learn how you can create private spaces on your property.