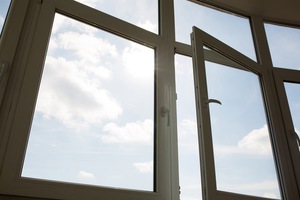 Over time, the hot Port Saint Lucie sun can do a number on standard window treatments. When that happens, many homeowners wonder if they must replace the entire window, or if painting is a possibility.
As with many things, there are pros and cons to painting window frames. Still, when disrepair is apparent, it's usually a better idea to replace or upgrade the entire unit. Doing so helps maximize energy efficiency in your home, which saves you money and also contributes to increased overall climate control for every member of the household. Use this advice to get started:
Know the Risks
In short, while it's physically possible to paint vinyl windows, that doesn't mean it's the preferred route. One of the main drawbacks is that paint doesn't adhere well to vinyl. This weak bond causes paint to flake off, leaving the window treatment looking worse than when you started. In addition, dark color paint that attracts the sunlight can cause the window frame to warp. By contrast, high-quality aluminum is heat and weather-resistant.
Then there's the fact that painting could void your warranty, which could result in major headaches down the line. Given these downsides, when windows in Stuart, Florida and the surrounding area fall into disrepair, it's best to contact a trusted and dependable contractor to explore the attractive and cost-effective options available.
Consider Replacement Instead
While cost concerns are always present for any home improvement project, the fact is that the very thought of painting vinyl windows could be an indicator of a larger problem. For instance, if the window frame is cracked, chipped, severely scratched, or otherwise in disrepair, it may be wise to replace the entire unit rather than devising a quick fix.
Thankfully, replacing windows in Port Saint Lucie is simple and cost-effective. In addition, this option saves you the stress and struggle of preparation, painting, and cleanup. When you work with a skilled and reputable contractor of aluminum and windows, you can be sure that you're getting top-quality materials and expert installation.
In addition, resale should always be a consideration for any home improvement project. Even if you don't plan to sell or move anytime soon, it's a good idea to keep this option in mind. In that case, neutral colors that appeal to a wide range of people are best. When you select vinyl windows with black or white aluminum frames, you can be sure they'll match with any landscaping and home décor motif.
Explore All Options
Many homeowners choose to freshen up areas around the house with a coat of paint for lack of any better ideas. That's why it's wise to reach out to a friendly and knowledgeable professional who can help you explore all the options available to you and come to budget and property-friendly enhancement solutions with which to move forward.
For more than 60 years, we've helped countless homeowners select high-quality impact windows in Port Saint Lucie and the surrounding area. In addition, we offer a variety of other products and services, including Florida room additions, do-it-yourself (DIY) kits, storm protection/security, and much more. Contact us today to learn about the simple and affordable process of upgrading your home's windows.