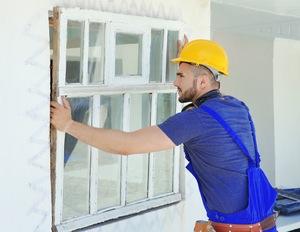 Like other aspects of your home, windows don't last forever. There are times when all that's needed is a paint job or minor repairs. Other times it's best to replace the entire window and frame.
Windows don't get a lot of thought from many homeowners. But their importance goes far beyond aesthetics. Faulty windows and frames can cause major repairs down the line. In addition, when you're purchasing a new home, windows in disrepair often send potential buyers signs of other problems elsewhere on the property.
Don't play the guessing game any longer. Here's how to tell when it's time for new windows:
Higher Energy Bills
While it's true that electric rates fluctuate, if you seem to be paying more and more each month to heat and cool your home, aging windows are a likely culprit.
One of the most noticeable signs of faulty windows is condensation that forms along the corners and bottom of the glass. This can appear as droplets, fog, or even frost. It's both an insulation and sealing issue. Regardless of the root cause, condensation leads to wood rot, mold, and mildew, which are all harmful to the health of your loved ones.
Drafts are another tell-tale sign that something's wrong. It's impossible to tell with the naked eye whether it's the weather stripping or panes that need to be replaced. Why risk further problems by guessing? It's best to contact a qualified professional to make an official assessment.
Leaky windows are often best addressed by replacing them with new windows that contain argon gas and low-emissivity (Low-E) glass. This ensures the cold stays out in the winter and the heat stays out in the summer — keeping you comfortable year round and drastically reducing your utility bills.
Poor Window Function
Windows are designed to open smoothly and efficiently. You should never have to overly exert yourself to open a window in your home. Opening the window should be an effortless task.
Faulty windows also present a safety issue. In the event of a fire or other emergencies that require quick evacuation, broken, sticky, and painted-shut windows waste precious time. When every second counts, why risk the safety and security of your loved ones?
Increased Noise
Single-pane windows transfer sound from the street. If you've noticed increased traffic and outdoor noise, it's time for a window upgrade.
Long-term exposure to sustained sound (such as highway traffic) can lead to permanent loss of hearing. At the least, having to deal with annoying ambient noise is detrimental to your quality of life.
Current technology features options that are almost completely soundproof. Don't suffer from noise any longer. Discover the sound of silence with new windows.
Leaky Windows and Decaying Frames
A clear sign of the need for replacement is decaying frames. When frames are allowed to crack and chip, moisture makes its way inside. This soon causes windows to warp, which can create serious problems.
We know there are various and valid reasons for putting off window repairs. Some homeowners think the problem isn't that bad, or don't think they have the time and energy to have windows replaced. The truth is, a qualified professional can quickly and efferently install your new windows at a budget-friendly price.
Serving Florida customers for more than 60 years, we're experts in the field. Our knowledgeable and friendly staff members can work with you to find solutions that meet your budget and lifestyle needs. Contact us today to get started.