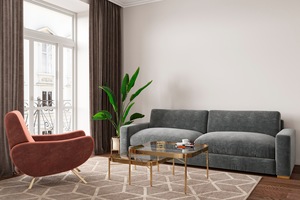 While it might seem like the Southeast Florida summer has lasted forever this year, the good news is that autumn and cooler temperatures are on the horizon. Now's the time when you can rely less on air conditioning, and even open your windows to allow the pleasant breeze inside.
The trouble is, if your windows aren't up to par, you could be placing yourself at a disadvantage for energy-efficiency and enjoyment. At the least, the property enhancement benefits alone are well worth exploring window replacement.
As you investigate all of the perks of impact windows in Vero Beach, Florida and the surrounding region, keep in mind that now may be the best time to finally move forward with your plans regarding this integral home improvement solution. Here are some of the biggest benefits of replacement windows:
1) Cooler Weather
As mentioned, though we enjoy warm and pleasant weather year round here in Southeast Florida, autumn is when there's a break from the intense heat and humidity that comes during the summer months. That makes now a great time to consider replacement windows.
Similar to pool enclosures in Port Saint Lucie, windows enable you to enjoy the outdoor weather without necessarily being right in the elements. In addition, by installing this home feature now, you'll position yourself to save money on utility bills come next summer.
2) Energy-Efficiency
In fact, the energy-efficiency of new windows makes them an increasingly popular choice among homeowners who keep in mind both environmental and financial considerations. You could even qualify for a tax cut, and/or reduction in insurance premiums.
In addition, replacement windows filter out the sun's harmful UV rays. Treated windows can also reduce the potential for fading of furniture and décor due to constant sunshine entering your home. Plus, cleaning and maintenance are a breeze when you invest in high-quality replacement windows around your home.
3) Preparation for Guests
End of year holidays are fast approaching. You might be planning to host guests and loved ones during this time. Wouldn't it be great to offer them a safer and more comfortable place to stay? Replacement windows can help you achieve that goal.
That's because this home feature helps reduce outside noise. So, guests won't be disturbed by noisy neighbors, loud music, barking dogs, lively children, and similar. You'll also impress both guests and passersby with the pride of ownership you display by installing new windows. Plus, Stuart awnings can offer the perfect complement — further highlighting your home.
4) Every Day Benefits
Along with the mentioned perks, there are many other benefits to replacement windows. Aluminum-frame windows are durable and naturally rust and water-resistant. They can also be customized to match your express needs and desires.
For more than 60 years, we've assisted countless homeowners just like you with a variety of property enhancement solutions. In addition to windows, we also specialize in awnings and shutters, carports and patio covers, Florida room additions, hand railing, retractable screen systems, and more. We've also built a solid reputation as the premier outlet for Port Saint Lucie screen enclosures. Contact us today to learn more about all of the creative home improvement options available to you.