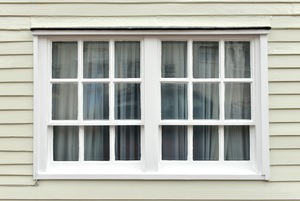 In today's hectic world, time passes quickly. The trouble is, your home may have fallen into disrepair over the years and you might not even know it. Undiagnosed problems can easily add up to major headaches down the line. Luckily, there are ways you can avoid that scenario.
As you inspect the exterior of your home, pay special attention to siding. Do you notice any cracks or other damage? Is the paint faded and/or blotchy? Can you see brittle sections that could easily break off and hurt a pet or family member? These are all signs that it's time for replacement. Read on for more ways to recognize damage and what you can do about it.
1) Drastically Fading Paint
As mentioned, a little fading over time is natural. However, when your siding appears to be a completely different color than when it was installed (or is markedly blotchy in areas), this often indicates that weatherproofing has been compromised. In the sometimes-harsh Southeast Florida elements, this could cause discomfort and even health complications.
Before you schedule re-painting (or attempt to tackle the task yourself), it's best to contact a dependable professional who can advise you on the best next steps for your individual situation. The last thing you want or need is to put an expensive bandage on a problem that will quickly recur.
The friendly and knowledgeable team members at White Aluminum can also offer invaluable suggestions for other improvements around your property. That includes Port Saint Lucie screen enclosures, awnings and shutters, carports and patio covers, and much more.
2) Increased Utility Bills
Whenever you notice a sizeable fluctuation in your energy bills and there hasn't been a huge increase in use, that's telling of a larger problem. The culprit could be anything from your air conditioner, attic leaks, window drafts, or a variety of other causes. That includes siding that's reached the end of its natural life.
Before you spend the time and energy to call everyone in the phone book, it's best to reach out to reliable contractors with a proven track record of success. These experts can quickly diagnose potential problems in and around your home, and make recommendations to remedy the errors.
Skilled and qualified professionals can often tell in minutes whether you need new siding, or if another solution might work better for your unique desires and requirements. Many times, a few small tweaks could make all the difference. For instance, awnings in Port Saint Lucie help reduce energy costs by creating shade over windows.
3) Home Buyer Hesitation
Any REALTOR® will tell you that these days prospective home buyers are willing to walk away from even the slightest perceived problem. There are just too many options available to put up with anything from minor irritations to potentially-major problems.
Even if you don't plan to sell your home, allowing it to fall into disrepair takes a toll on your property value and that of your neighbors. Avoid negative repercussions by keeping your home in top shape all year long. The process starts by contacting a company with a solid reputation in the area.
For more than six decades, White Aluminum has been a leader in a variety of innovative solutions, including screen enclosures in Vero Beach, Florida, do-it-yourself (DIY) kits, hand railing, louvered roof systems, replacement windows, and much more. We're also the go-to resource for pool enclosures in Port Saint Lucie and throughout Southeast Florida. Contact us today to discover fun and affordable ways to spruce up your home's exterior.