Florida Room Additions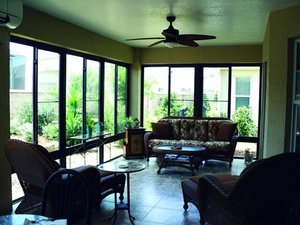 We are not taking on new orders for this product at this time. We expect to be able to start accepting them again in October 2021.
Treat yourself to some personal space
White Aluminum & Windows offers three types of room additions: Sunrooms, Florida rooms, and screen rooms. Our sunrooms and Florida rooms with glass windows are a beautiful extension of your home. A sunroom allows you to enjoy the surrounding landscape while being sheltered from adverse weather, with a Florida room you can run lighting, electrical, and plumbing to enhance your living space while our screen rooms allow you to enjoy the fresh air without all the bugs.
Casual Living Space
Built to Complement
High Quality
Creature Comforts Included