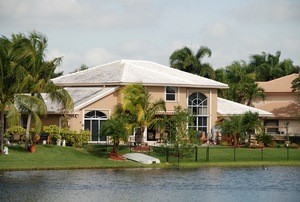 As a responsible Southeast Florida homeowner, it makes sense that you're always on the lookout for creative yet cost-effective ways to make your property stand out. You want and deserve great ideas to turn your home into a personalized haven for you and your loved ones. The trouble is, deciding just where to start can be confusing and even overwhelming. But it doesn't have to be.
One of the best ways to get ideas about property enhancement solutions is to check out what others in your neighborhood are doing. Another great outlet is online information. That includes everything from pinned photos, to themed projects, and informative articles. Read on to discover simple and straight-forward ways you can make your property stand out.
Detailed Upgrades
Some people notice even the smallest changes immediately. Others might not pick up right away, but will definitely be aware if something is missing. That's one of the many reasons why keeping a focus on the details in and around your home is a great idea.
Get started by thinking of what items are in most need of a spruce up. That could be as easy as simply walking around your house. From there, you can make plans to repair or replace these materials.
For instance, maybe it's time to swap outdated fixtures for more modern designs. Or perhaps your color scheme could use an upgrade. Outside, look for opportunities to make your property really stand out. Treasure Coast screen enclosures are a great way to add interest and aesthetics to your backyard.
Room-Specific Enhancements
Any REALTOR® will tell you that certain rooms in your house get more attention than others. That includes the kitchen and bathroom. Even if you don't plan to sell anytime soon, updating these areas will improve the quality of life for you and your family members. That's because these rooms are of the most used in your home.
Along with painting and adding interesting décor, now is also an opportunity to focus on other details such as storage, utilities, and similar.
Exterior Amenities
The outside of your house is the first impression that anyone will have of your property. In addition, nothing compares to coming home after a long day of school or work and viewing exterior grounds of which you can be proud.
Along with Stuart awnings, there are many other property enhancement solutions that seem tailor-made for the outside of your home. That includes paying special attention to the state of your windows and doors, landscaping, and similar. In addition, not only do pool enclosures on the Treasure Coast add ideal space for entertaining, but they also help improve your property value.
Expanded Living Space
In that regard, it's fun and exciting to think of other ways to make your property a haven tailored to the exact desires and requirements of your loved ones. For example, maybe you've always dreamed of an outdoor kitchen where you can enjoy the pleasant Southeast Florida evenings. Or maybe you're dreaming of a relaxing on-site getaway that only a high-quality aluminum pergola can provide. The possibilities for home improvement are only limited by your own imagination.
In fact, for more than 60 years, we've assisted countless homeowners just like you with a variety of property enhancement solutions. That includes Florida sunrooms, retractable screen systems, pool enclosures, hand railing, carports and patio covers, awnings and shutters, and more. We're also well known as a trusted and reputable outlet for impact windows on Florida's Treasure Coast. Contact us today to get started on the home upgrades you've always dreamed of.